Clare Murray Adams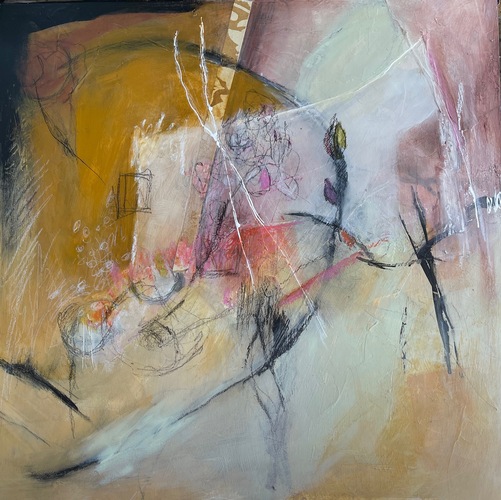 ---
RECENT EXHIBITS & MORE
Clare Murray Adams
CURRENT
Solo Exhibit of my mixed media collages and paintings are scheduled for view at
John Strauss Furniture and Gallery
in Canton OH from January 5, 2022 through February 10, 2023. Reception January 6 in conjunction with First Friday; 6-9PM
UPCOMING EXHIBITS
"Material Manipulation" a two-person exhibit with Susan McClelland at
Kent State
University Stark
in Canton OH. March 20-April 14, 2023. Reception March 22,
4-6PM
"Interwoven: the Many Faces of Fiber" at the Riffe Gallery in Columbus OH.
April 29-July 7, 2023. Opening reception: April 29, 2023.
WORKSHOPS
"Collage with Stitch" at the Quilt Surface Design Symposium Columbus OH.
May 29- June 4, 2023. Register at
https://www.qsds.com
"Experiments with Mixed Media: Materials, Products, Processes", a Red Thread Retreat held at the Blue Mountain Retreat Center in Knoxville MD.
August 3-7, 2023. Register at
https://lesleyriley.com/red-thread-art-retreats/
I always appreciate your interest in my work.
Feel free to contact me for information about purchasing a work or with
exhibit opportunities. Thanks you!
-Clare
www.claremurrayadams.com