Clare Murray Adams
---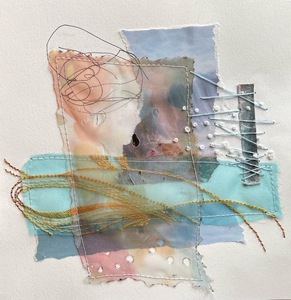 Mixed Media Collage
Mixed media collages that incorporate layers of found papers, remnants of other projects, drawing and painting elements, and stitching.

---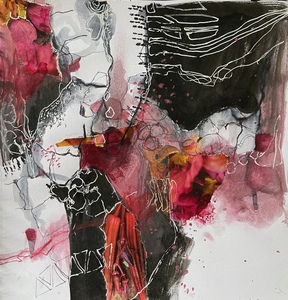 Mixed Media on Paper and Canvas
Layered mixed media works on paper, canvas or both with fabric and stitching.
---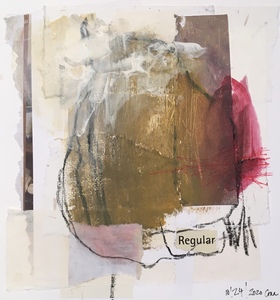 From My Sketchbook
Mixed media collages using paper, acrylic paint, colored pencil and markmaking that are emotionally expressive of the time spent in my studio during the pandemic of 2020. These two sided pieces often show the change from day to day in attitude and abstract ideas.
---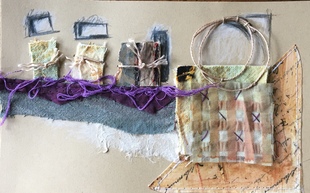 Small Paper Collages
Mixed media collages on paper or illustration board using the remnants of other projects, library catalog cards, rusted papers, eco prints and measuring 5x7" or 5x8". Unframed collages are $12 to $50 each. Matted and framed collages are $60 measuring 9x11" to 10.75 x 12.75", as indicated.