Clare Murray Adams
Collagraph and monoprints enhanced with colored pencil, watercolor and collage on paper or fabric. Due to the nature of collagraph prints there are many variations of the same plate.
---
---
Eco prints made from plant material that has been steamed or dyed with black walnuts leaving a contact print of the plant on paper or fabric.
---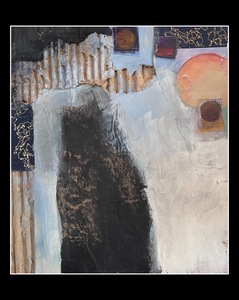 Drawings
Watercolor, ink, charcoal, pen and ink with stitching on paper.